Welcome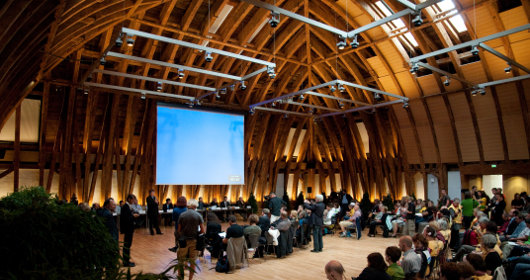 EARMA Conference 2013: Stairways to Excellence in Research Management and Administration
The 19th Annual Conference of the European Association of Research Managers and Administrators (EARMA) will take place from the 1st til 4th July 2013 in Vienna University of Technology, Austria. The EARMA conference marks the final round of the 7th European Framework Programme for Research and will focus on the new challenges with regard to the upcoming HORIZON 2020 Programme, combining research and innovation management to foster professional development for all stakeholders.
EARMA 2013 is being hosted by TU Vienna on their campus in the centre of Vienna, a cosmopolitan city of great cultural heritage and diversity. Vienna has a long-standing tradition as a major conference site since the "Congress of Vienna" in 1815. Its unique atmosphere will provide inspiration for a fruitful event, and the participants should take the time to enjoy a wealth of culture and historical places in Austrian's capital city.
We cordially invite you and all delegates to this outstanding conference and we look forward to meeting you in Vienna.
Jan Andersen (EARMA Chair) and Siegfried Huemer (TU Vienna)