Sponsors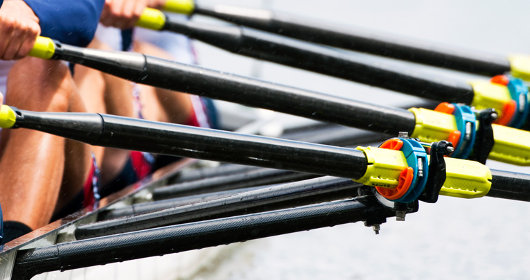 We are the leading publisher of funding opportunities and independent news, analysis and insight on research policy - in Europe, the US and Globally. All of our content is delivered via our online platform Research Professional. It's easy to use, it has thousands of European and Global funding opportunities PLUS all of the policy knowledge that you and your researchers need when making successful grant applications. Hundreds of universities across the globe rely on Research Professional every day - that's because we work closely with the managers and administrators of university offices for Research and Innovation to help them identify and access the right funding for their researchers and to keep up-to-date with the latest developments policy.
We are happy to offer free trials to EARMA members . Contact us today to arrange : sales@researchresearch.com
Designed to support the many stages of the research planning cycle, Elsevier's SciVal® suite of solutions provides information about research performance, funding and expertise to enable informed decision-making and drive successful outcomes. Serving research institutions, funding agencies and policy bodies, SciVal delivers objective analytical capabilities that can enhance the performance of individuals, teams and organizations. SciVal integrates institutional and external data sources with information from Elsevier's Scopus®, the standard for bibliometric research tools, to offer trusted solutions including SciVal Experts, SciVal Funding, SciVal Spotlight, SciVal Strata, SciVal Analytics and Pure. Elsevier is a world-leading publisher of scientific, technical and medical information products and services. The company works in partnership with the global science and health communities to publish more than 2,000 journals, including The Lancet and Cell, and close to 20,000 book titles, including major reference works from Mosby and Saunders. Elsevier's online solutions include ScienceDirect, Scopus,Reaxys, MD Consult and Nursing Consult, which enhance the productivity of science and health professionals, and the SciVal suite will help research and health care institutions deliver better outcomes more cost-effectively.
Twickler Training provides training courses and workshops dedicated to European Funding. The courses range from finding relevant funding programmes and writing project proposals to organisational, legal and financial issues throughout the project. The courses are highly practical, with tips, do's and don'ts and templates for immediate use. For more information, please refer to www.twicklertraining.com
ProQuest provides indispensable tools, data and support for every phase of research, from vetting the first hypothesis to obtaining funding, and even getting published. ProQuest Pivot is the next generation of funding and research expertise­connected. Unmatched for discovering funding opportunities and supporting collaboration in the research development field, the Pivot service answers the growing demands on researchers to quickly discover the right opportunities and effectively collaborate with their colleagues. All of ProQuest?s research tools and services are designed to help researchers, faculty, and students get connected with vetted, reliable information. Pivot is intuitive and easily implemented. For more information on Pivot, visit pivot.cos.com.